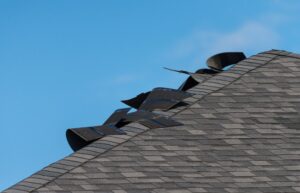 What are the signs of wind damage?
There are quite a few ways to tell if your roof has wind damage. The most obvious way to tell is, missing shingles. They may blow away and land in your yard or even your neighbors yard.
Other ways to tell if you have any damage is if the flashing around your chimney is missing, if there is any damage to your fascia or soffit or even if your shingles have started to curl or peel.
Tree branches can also cause damage to your roof if they fall off the tree and hit your roof. These tree limbs can even create damage to your gutters, siding, fascia or soffit.
Also, if you see any interior damage to your home, give us a call immediately, before more damage occurs.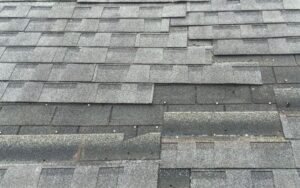 How much wind can your roof take?
Have you gotten your roof replaced recently? If so your newer shingles may be able to take wind speeds up to 60 MPH. As with everything nowadays, technology and manufacturing of shingles has come a long way in the past few years. Owens Corning Duration shingles can withstand winds up to 60+ MPH.
When wind hits your roof it can cause damage known as "lifting". Lifting can cause the sealant that binds the shingles together to break down. It can also cause the shingles to lift up and loosen the nails. Eventually, the loosened nail can cause leaking in the interior of your home.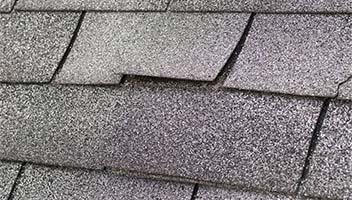 Not sure what to do next.
So you think you have wind damage to your roof, you might be asking "what next?" Give Spartan Roofing a call today to set up a time for a free inspection on your roof, siding, gutters, facia or soffit. We will let you know if you have damage to any parts of your home. From there we can help you contact your insurance company. Typically, this damage is covered by most homeowners insurance companies.