There are many types of roofing materials available for your home. Below you will find prices, life span and descriptions of the different shingles available. With so many options make sure to talk to your roofing professional at Spartan Roofing for a more in-depth explanation on all shingle and roofing system types. All of the prices below are subject to change and do not include labor, underlayment or other products needed for your roof. Also, the life spans are the manufactures life span and depends on the style of your roof and the weather in your area, which does not include hail, wind or storm damage, all of which could be covered by your insurance company.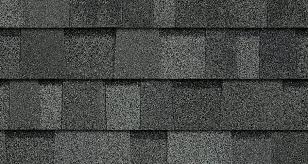 Asphalt Shingles
Asphalt shingles are the most common in North America. They are inexpensive and easy to install. Plus, they come in a wide variety of colors. There are also multiple companies that make shingles including, Owens Corning, TKO, GAF and many more. Asphalt shingles will last about 20 years, again depending on your roof and the climate in your area. The two most common asphalt shingles are 3-Tab and Architectural. Spartan Roofing always suggest putting on Architectural shingles. Again as the homeowner is it always up to you for the final decision. A 1,200 Sq. Ft. home can cost anywhere from $4,000 – $6,000.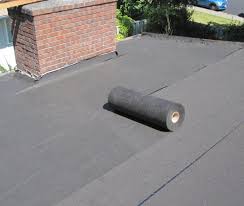 Rolled Roofing
Rolled roofing is best used on a 1:12 slope roof. This means that every 12 inches the slope is only 1 inch or lower. The most common color of rolled roofing is white. It helps deflect sunlight which can keep the heating cost down in the hot Midwestern summers. Although white is the most common, rolled roofing can come in plenty of colors from Black, Red, Green or Gray. Rolled roofing can cost anywhere from $30 – $100 a square which in Roofing terms covers 100 Sq. Ft. This price does not include labor and other materials. The average life span 5 – 8 years.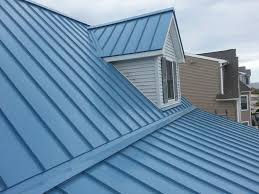 Metal Roofing
Homeowners have started to apply metal roofs more and more frequently. Currently metal roofs make up around 14% of all roofs. Although most homeowners think that metal roofs are indestructible, but the one thing that can damage metal roofs is large hail. Metal roofs can be put over existing shingles. Although we do not suggest it. If there is any moisture is caught in between the existing shingles and the metal roof, the moisture can cause rot and damage. Metal roofs can last up to 30 – 50 years, again depending on your roof, installation and weather. The most common metal is a Standing Seam Metal Roof. Metal roofs can cost $12 – $14 per square foot.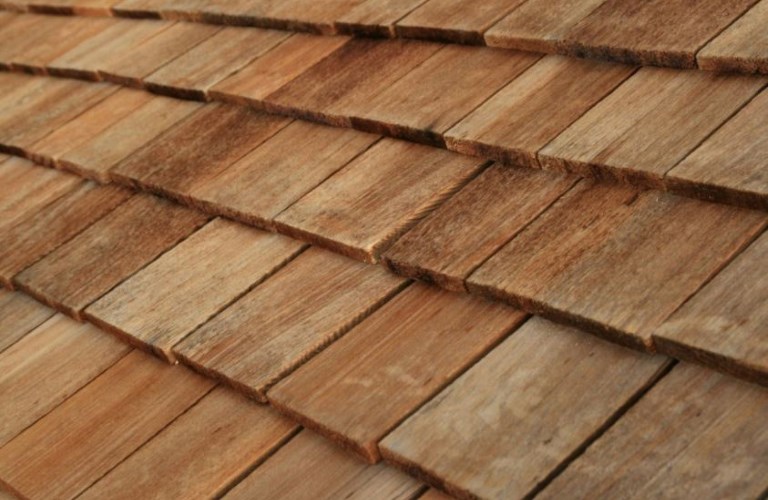 Wood Shingles or Shakes
There are two main differences between shakes and shingles. Wood Shakes are thicker than shingles and Shakes also have uneven surfaces, while shingles are smooth. Wood shingles can be made out of different types of wood. White Oak, Yellow Poplar, Cedar and Redwood. Wood Shingles can last anywhere from 20 – 40 years depending on the quality of the wood and the installation. Wood shingle roofs can cost anywhere from $8 – $13 a square foot.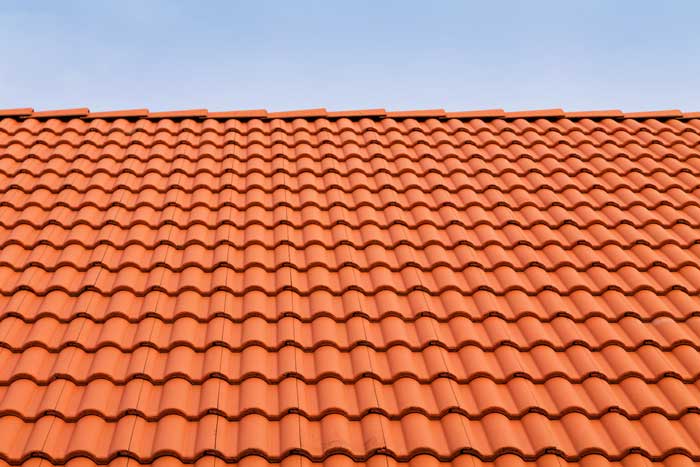 Clay Tiles
The biggest concern about clay roofs is the weight. Clay roofs tend to be 3 times heavier than asphalt shingles. So, you need to make sure that your home can support the extra weight caused by clay tiles. Clay tiles can normally be made out of terra cotta or slate. They can also be glazed to help with weather wear. Clay roofs tend to last the longest of all roofs. Clay tiles will last anywhere from 50 – 100 years. They also cost quite a bit more than your average asphalt shingles at $70-$100 a square foot for materials alone.
NOTE TO READER: These prices are subject to change from the time written. Please check with your local roofer for more up to date prices.