Hail Damage is a very serious thing when it comes to your roof, gutters or siding. Over the course of 1 year there is over $1 billion in damage to residential roofs in the United States alone. Here in the Midwest we know all too well about damaging storms that appear out of nowhere. Hail can range anywhere from pea sized to golf ball size or even bigger. There were even reports of grapefruit sized in May 2016 in St. Peters.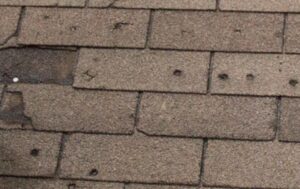 How Hail Damage Effects Your Roof
Once the shingles don't protect against water, it now will start to deteriorate your roof. A perfect example of damage is shingle granules in your gutter. Shingle granules have a very important part to play in protecting your home. They are not just there for color. That can cost quite a pretty penny to replace plywood. Once the wood is damaged it can start to leak into your home and ruin your personal belongings, some that can never be replaced. Always make sure that you have your roof inspected by a professional after big storms. Spartan Roofing in St. Louis will always come out free of charge to inspect your roof.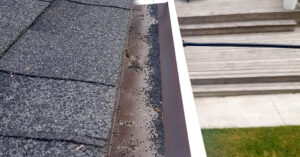 Damage on Metal Vents
Hail can damage the metal on your roof vents, flashing or the metal in the valleys of your roof. Also, if you are comfortable getting on your roof, you can check the ridge cap of your roof, it will have the most hail damage. If you are uncomfortable getting on your roof look for damage to your gutters, windows or your AC units as well.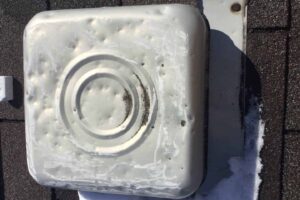 What To Do Next
There are many other DIY fails that can happen on your roof as seen here. Your best bet is to have a professional roofer come and take a look at your roof. Most people are not comfortable getting on a roof and who knows if your insurance covers you falling off a roof!! (Ours does!!) A professional roofer can come out and take a look at your roof. We can also take pictures for you to see from the ground level. The roofer will examine your roof and let you know if there is enough damage for an insurance claim. Once the insurance company is contacted they will send out an Adjuster. Spartan Roofing would be more than happy to meet with your adjuster to make sure that you are well taken care of.